VANUATU 2030 - THE PEOPLE'S PLAN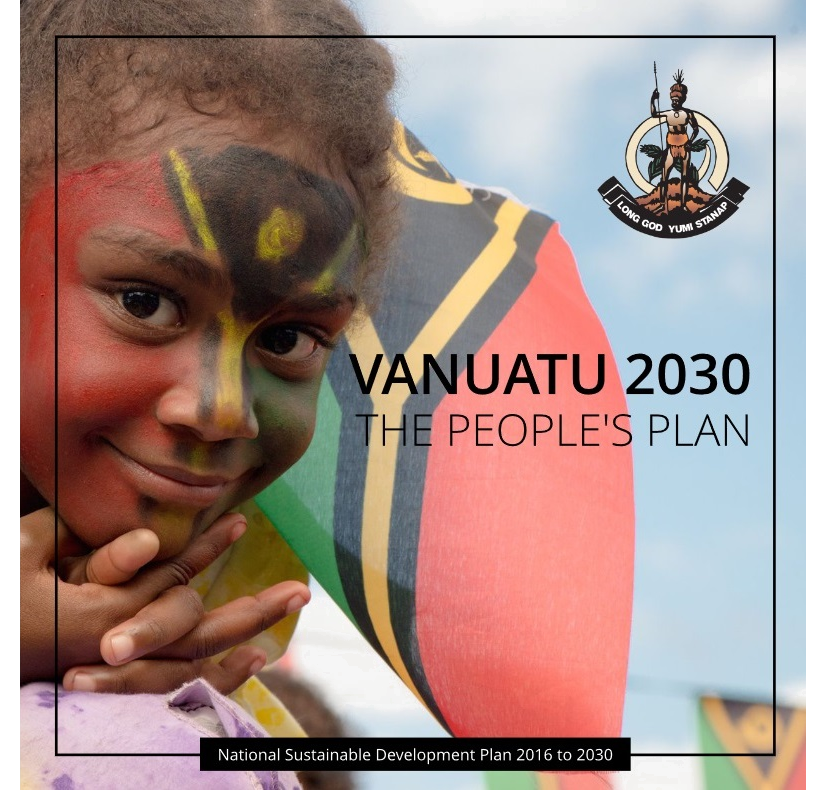 Vanuatu 2030 | The People's Plan, is embodied in National Sustainable Development Plan for the period 2016 to 2030.
Vanuatu 2030 charts the country's vision and overarching policy framework for achieving a Stable, Sustainable and Prosperous Vanuatu within the next fifteen years, and in doing so sets out the national priorities and context for the implementation of the new global Sustainable Development Goals over the same period.
Read More
E-GOVERNMENT SERVICES

The CTB coordinates and manages the Vanuatu Government's tender process for higher value procurement with a value of purchase exceeding VUV 10,000,000

View Actual Tenders

The Vanuatu Electronic Single Window Project (VESWP) as an online system for evaluation and management of import and export certificates, license and permits.
Single Window Portal

The Vanuatu immigration and passport services has a range of forms for different passport and visa application forms available for download.
Download Forms


The Judiciary of the Republic of Vanuatu's website has a dedicated page showing cases that are listed for hearings that is periodically updated subject to case managment.
View Court Listings


Register and apply online for an electronic police clearance.
 
Register & Apply

The Ministry of Lands and Natural Resources has a number of forms that can be downloaded for the registration of land and associated instruments as well as for royalties.
Download Forms